At Riverside Specialist Contracting we will provide your company with a superior service for the Heavy Industry and Civil Construction market. Our reliable team of specialists are some of the best in the industry.
Jason Lorenz and Rob Leyden with 25 years experience wanted their own boutique company. Our aim at Riverside Specialist Contracting is to provide clients with a clean fresh approach to all your Industrial Services needs.
Working closely with clients to establish long-term relationships
We are committed to forming long-term relationships with our valued clients, through the provision of superior service from pre-evaluation through to delivery.
Our services, equipment and fleet are continually updated and improved, in accordance with clients needs. Let Riverside Specialist Contracting become your companies Specialized Industry Service Provider.
› High Pressure Blasting
› Hydro Concrete Demolition & Scabbling
› Hydro Steel & Concrete Cutting
› Surface Preparation & Industrial Cleaning
› Vacuum Loading Wet & Dry
› Non-Destructive Digging
› Regulated Liquid Waste Transport
› CCTV
› Heat exchanger
› Tube and tube bundle cleaning
› Pipe cleaning
› Tank / Pit / Vessel / Boiler Cleaning
› Water Jet Cutting
› Surface Preparation
› Interceptors
› Hydro Concrete Demolition
› Floor and wall cleaning
› Facilities maintenance
Riverside Specialist Contracting has a wide range of equipment and a comprehensive range of subcontractors available to meet virtually any need in the industrial services market.
If you have a need for a special service not outlined above, please ask as we will be able to assist.
Our Services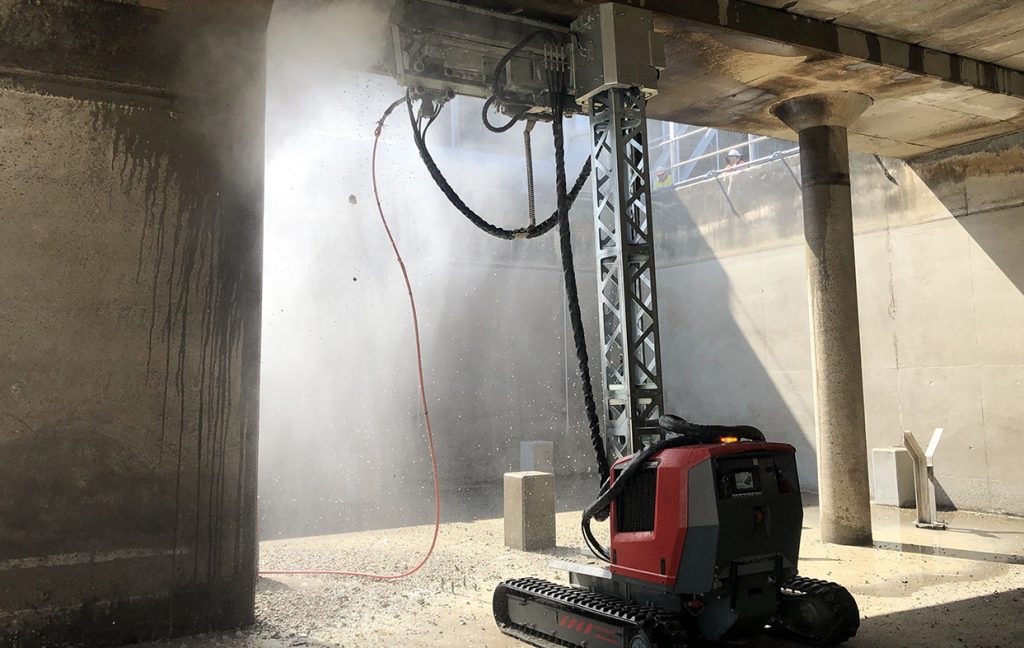 Hydro Demolition Robots
Hydro Demolition Robots are our most technologically advanced method of removing concrete to expose the rio bar without damaging the rio.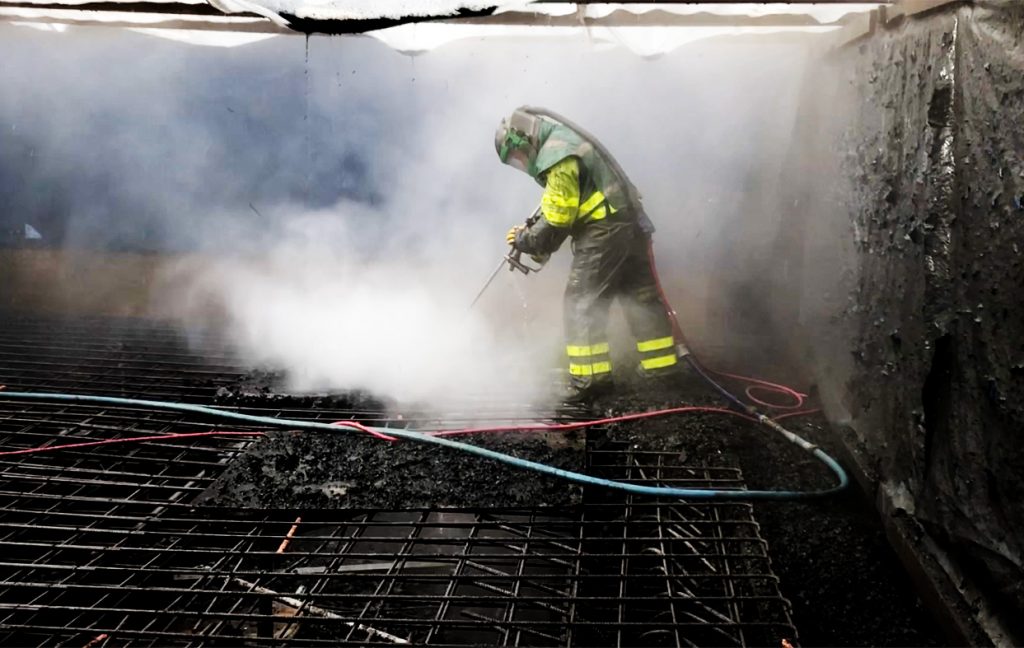 High Pressure Water Blasting
Riverside SC provide a reliable efficient and safe water jetting methods including Tank Cleaning, Pipe Cleaning, Surface Prep, Water Jet Cutting and many more...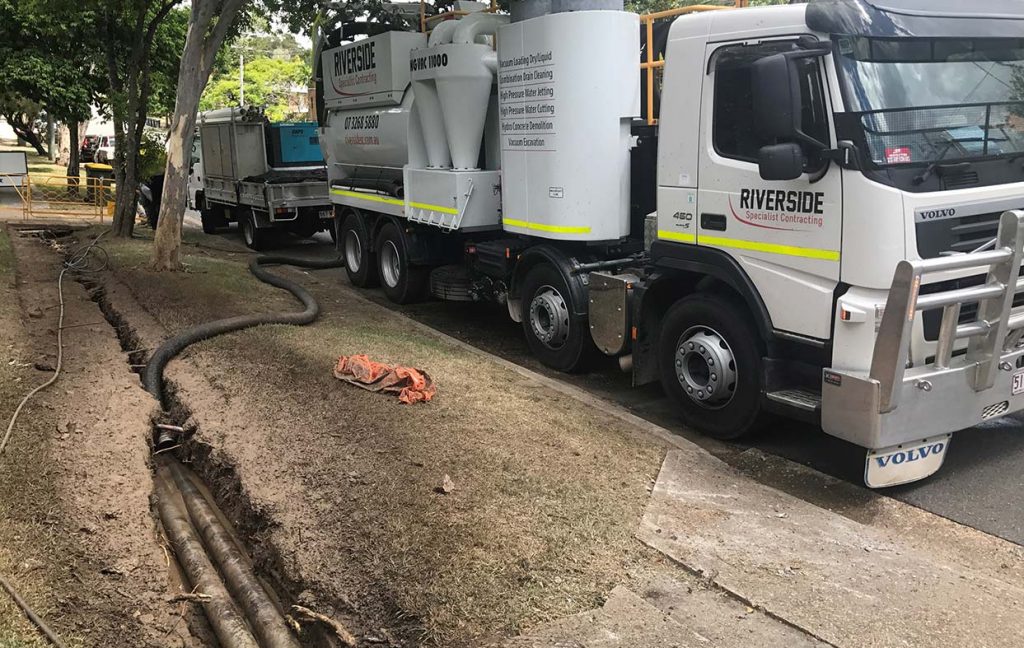 Vacuum Excavation
Vacuum excavation or Non Destructive Digging when we have to locate and excavate within close proximity to sensitive infrastructure such as fibre optics, gas, power and telecommunications.